Gnome Party!
By Christy - January 20, 2010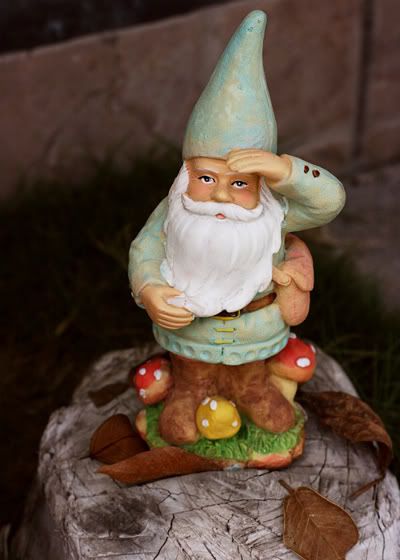 Calling gnomekins and gnome fanatics! Paula Clare is having a gnome party! Pictured above is Milo, a sweet woodland gnome given to me by my dear friend last Christmas.  I think he is lost on his way to the party teehee!
While you are at Paula Clare's site, don't forget to enter her gnome garland giveaway. Also check out the cute gnome party happening at Creative Breathing and Elizabeth's lovely gnome penny rug pattern.